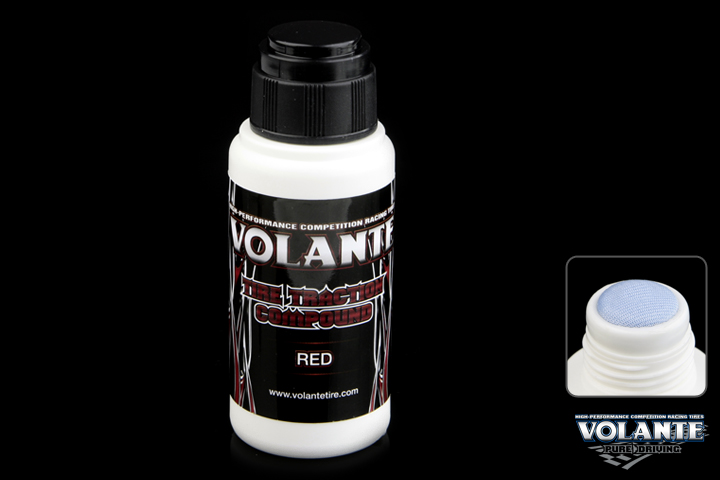 #61002 Volante Tire Traction Compound RED
Volante Tire Traction Compound "RED" the tire sauce contains ingredients that are activated by heat making it ideal for medium to high track temperatures and high grip conditions touring car rubber tires.
Using the additive improves traction over a long period of time and it also acts as a tire conditioner as it prolongs the life time of the rubber and prevents surface coat.
Designed for indoor and outdoor asphalt racing is "RED".
A sponge cap produces a fine mist so you to can coat your tires evenly without wasting excess additive.